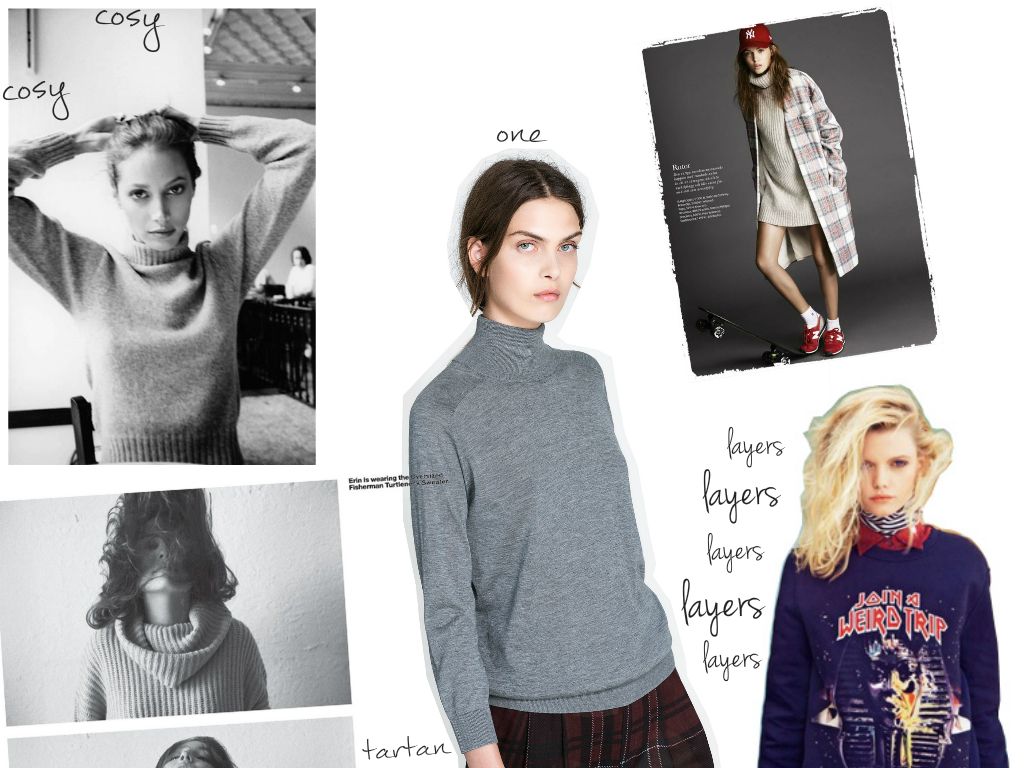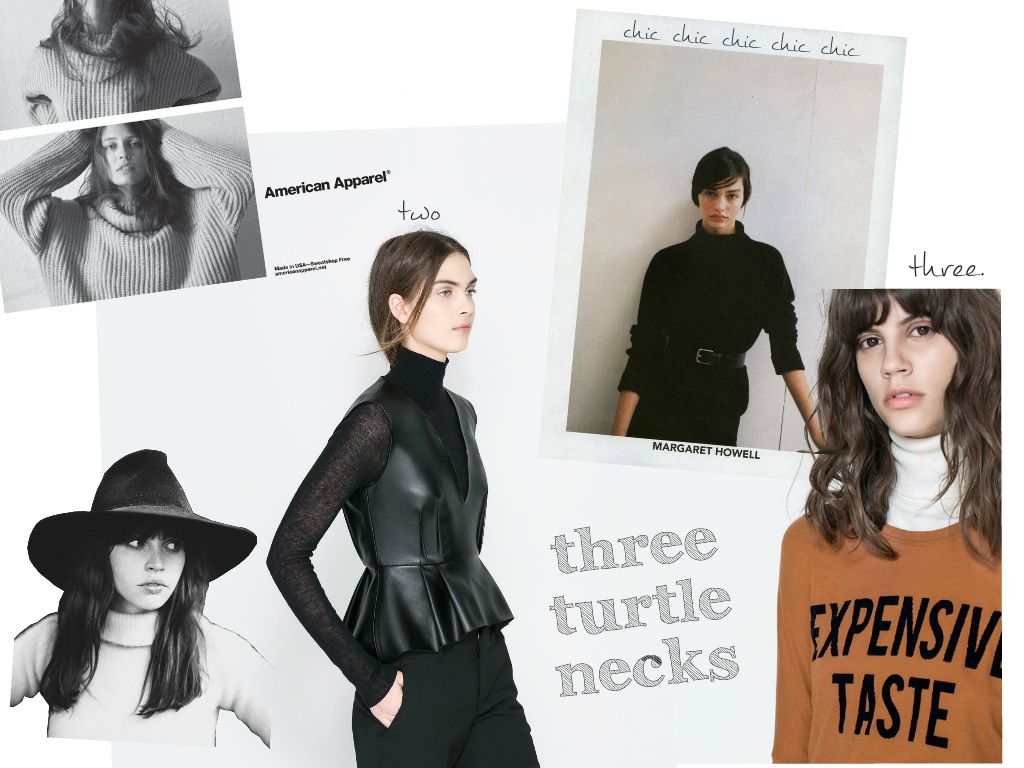 I wish I was better organised, so I could have planned out the twelve days of Christmas, fashion inspired posts. I started randomly, with the Five Golden Rings Gifts, so let's jump to Three Turtle Doves Necks.
This is a style that some dislike, others love! It's a style that has graced the covers of
Vogue
. Whilst searching
pinterest
, I came across some beautiful editorial shots. The high roll neck is a
classic and chic
item, and I automatically think of
Audrey Hepburn
wearing one.
I have chosen to share three ways to wear a turtle neck this winter. I was mainly inspired by the Zara Autumn/Winter collection, and the Zara Look book styles this piece in a number of ways.
One. A turtle neck can be a staple part of your wardrobe. It can be worn with tartan/printed trousers, as above, for a simple and stylish look.
Two
. Now it's colder, we are more inclined to cover up. A turtle neck can
transform
an evening look, and create a
modern
, and some what practical outfit. The Zara lingerie style dress, for example, can be worn over a turtle neck, as Amy from
Salted Roses
did
here
. In outfit two, above, Zara have also mixed
textures,
another great way of styling a roll neck.
Three. Layers,layers, layers! Do we ever wear enough layers? I love to wear numerous layers, so the turtle-neck is ideal for adding another to an outfit, and a new shape with the high neck line. It can be be worn under shirts and jumpers, for a cosy and fun look.
Fun Fact
- The name Turtle neck came from the eccentric, Swedish tailor and
turtle lover
, Gerhard Thorn. He used to take his turtles for walks in the evenings, and he created the turtle neck for his turtle, to keep them from freezing during winter walks. After his death, the patent was then expanded and designed for humans, by his son.
This has been a fun post to do, and I hope you have enjoyed. Do you have a turtle neck / roll neck in your winter wardrobe?